Public speaking can be a frightening experience for some. For others, public speaking comes naturally. Either way, public speaking requires a set of skills which, if mastered, can make all the difference in a presentation.
I recently attended a Salesforce event with several speakers, and instead of taking notes about the session content, I was taking notes about what I didn't like about the presentation. Fortunately, all of the pet peeves I wrote down are easily corrected, and avoidable. So, here is the list I wrote down – my top public speaking pet peeves (in no particular order).
Jokes About the Forward-Looking Statement
Perhaps this point is more specific to Salesforce presentations, but it was once pretty funny to make jokes about the Forward-Looking Statement (formerly Safe Harbor Statement) at Dreamforce or community events. But, these types of jokes are so long in the tooth that any fun you poke falls flat and makes it look like you're trying too hard.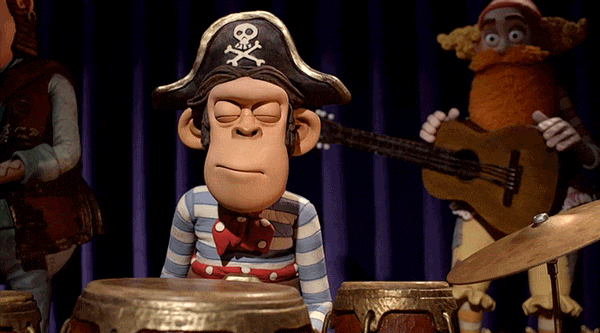 Let's skip the forward-looking statement jokes and get right to the content. Unless, of course, you are SteveMo. SteveMo gets a pass here!
Audience Surveys
Look. I don't dislike audience surveys assuming you execute them correctly. But, they hardly ever are. Audience surveys are irrelevant and don't add value to your content or the audience. Regardless of how the audience responds, you're going to continue with your scripted presentation anyhow, so why even ask?
In several of my presentations, I had audience surveys, but found that only about half of the room participates (reluctantly) and the other half looks annoyed. I ended up taking the polls out of my presentations and started making assumptions about who was in the audience instead.
When crafting your presentation's content, you should have a target audience in mind. Building out a persona for your content is one of the best ways to ensure that the presentation resonates with the attendees. If your presentation targets Admins, don't take a survey to see how many Admins are in the room vs. Developers. Assume that everyone in the room is an Admin and move forward. Surveys also take valuable time out of your presentation. Instead, use that time to provide me with value.
If you're going to include an audience poll in your presentation, make it worthwhile and ensure it adds value by incorporating the results into your talk in some way.
Who has heard of 'x' feature?
You could lump this pet peeve into Audience Survey, but I call it out explicitly because it's more of a rhetorical question! Just like with the surveys, your audience is not going to participate fully, and you're going to tell me about the feature anyhow!
Instead of asking the question, assume that no one has heard of the feature and provide a quick explanation to ensure that the audience is up-to-speed before proceeding.
As an audience member who may know about the feature, I don't mind if you level set for the audience to ensure everyone is on the same page but unless your topic is specifically related to this feature, don't drone on.
Pacing…Pacing…Pacing…Pacing
Please. Stop. Pacing.
Pacing is a natural coping response for folks who are nervous, but it's distracting – especially if the stage is small in width. You end up looking like a ping-pong ball bouncing off of the walls.
I'm not saying that you can't move. Just make your movements purposefully. Move from stage-left to stage-right and stop there. Visit with the folks on that side of the room for a while.
Delayed Starts
Unless there are technical issues or other items outside of your control occurring that prevent you from starting on time, start on time!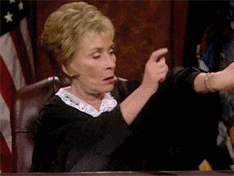 I have made an effort to be at your session on time, and I'm expecting to receive your full presentation. If you are scheduled to start at 9 AM, then start at 9 AM. Those that didn't make it should learn to manage their time better.
Don't reward the stragglers.
Repeat the Question, Please!
Should there be no mics present for Q&A, be sure to repeat the question. You're in a group forum, and if the whole group didn't hear the question, you are now having a 1:1 conversation and excluding the entire audience from your private conversation.
Repeating questions ensures that the entire group is involved, engaged, and understands the context for your response.
If you do have a mic for Q&A and attendees are following instructions by lining up at the mic to ask questions, don't respond to questions that come from the middle of the room at random. Focus your attention on the individuals waiting at the mic. They followed directions. Not repeating questions asked by the audience.
Don't Apologize
Sure your presentation early in the morning, or just before lunch, or just before dinner, or just before happy hour, or the same time as the Benioff keynote.
When you apologize, you're communicating that there are better things that I could be doing with my time than being in your session. I'm in the room with you and ready to learn and made a conscious decision to forgo the other sessions to hear what you have to say. So let's get this party started! Instead of apologizing, be excited about your content, and let's dig in together!
Talking About Yourself or Company Too Much
Of course, we need to know who you are, and why you're qualified to be on the stage, but let's not dig too deep. I don't need to know your whole career history, or your companies history, or financials, or product lineup. I'm here to hear how you're going to solve my problems – I don't want a 30 or 45-minute commercial about your or your organization.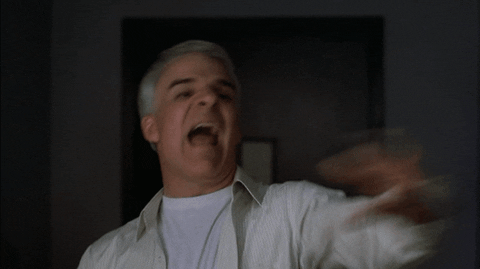 When crafting your introduction, focus on making it an elevator pitch. No more than 30 seconds will suffice and then move on. If I want to know more, I'll reach out.
In all honesty, I have yet to reach out to a presenter to learn more about them or their company. And, in all the presentations I've given, no one has reached out to me to learn more about who I am or why I'm qualified. Attendees want to get to the meat of your presentation. The fact that you are on the stage is sufficient qualification enough.
Not Having Fun
These points are not meant to drive fear into you or make you anxious about presenting. Again, these are skills that need to be learned, and you can only learn by doing. Don't worry if you flub up. I do sometimes as well.
Make sure that you're having fun. You should be enjoying yourself! Some of the best presentations I've seen have been when the presenters are having fun, and are excited about the content. In those situations, even if some of my pet peeves come out, I have a harder time remembering because the presenters were engaging and memorable.
What are some of your presentation/public speaking pet peeves? Leave a comment below!