UPDATE: This extension does not always work with Lightning Experience. Best if you navigate back to Classic in order for this tool to work. However, it's still a huge time saver!
A whopping 70% of Admin Hero readers access the website from Google Chrome. It's a modern browser and part of the reason for its popularity, aside from its speed, are the powerful extensions.
So, what is this mysterious extension that can save you hours? ColumnCopy. ColumnCopy allows you to click right on a list on any website and essentially copy the values. Not only does it copy columns, but it can also copy table values. Once copied, the values of the column or table can be dropped into Excel, Google Docs or right into Salesforce.
Here are some examples of ways that I've used it over the past few weeks to save me hours.
Copy Picklist Values
Every Salesforce Administrator has experienced this; you have created a new picklist field and wanted to use the values in another picklist field elsewhere in Salesforce. So you intend to copy the values out of the field before saving, but you forgot to do so. Face palm. I don't know how many times this has happened to me as an Administrator.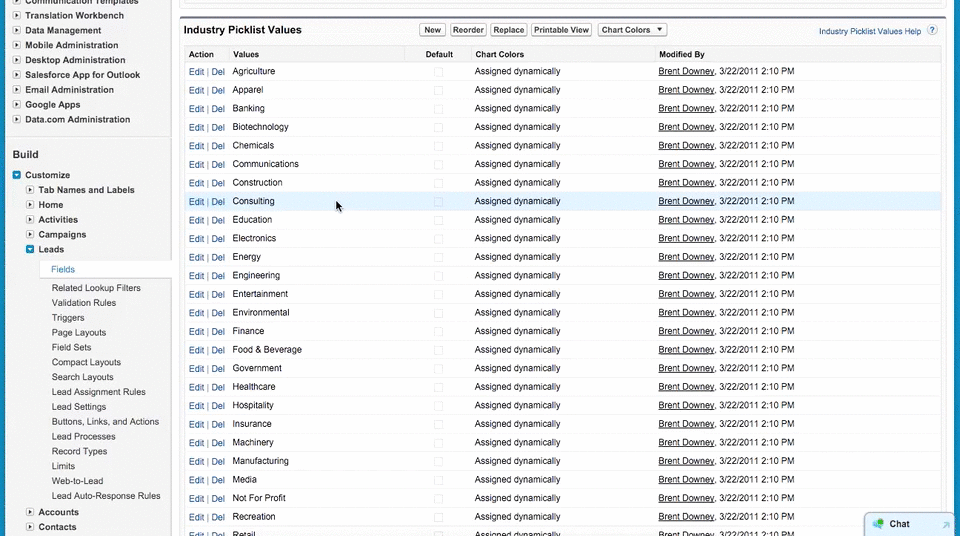 I ran into this very same issue last week while configuring a client's org. But, with ColumnCopy, I was able to copy all of the picklist values of the field with a simple right-click of my mouse and copy the values for use elsewhere in Salesforce! Without the extension, I would have had to rekey all of the picklist values.
Note that a new Salesforce feature called Global Picklists is available in the Spring '16 release which could eliminate the need for this headache!
Copy Field Labels on a Page Layout
Again, working in a client org last week, I was doing a "stare and compare" on a series of fields created on the Account. I was reviewing the list of fields on the layout to determine if they match the new updated values provided to me in an Excel spreadsheet.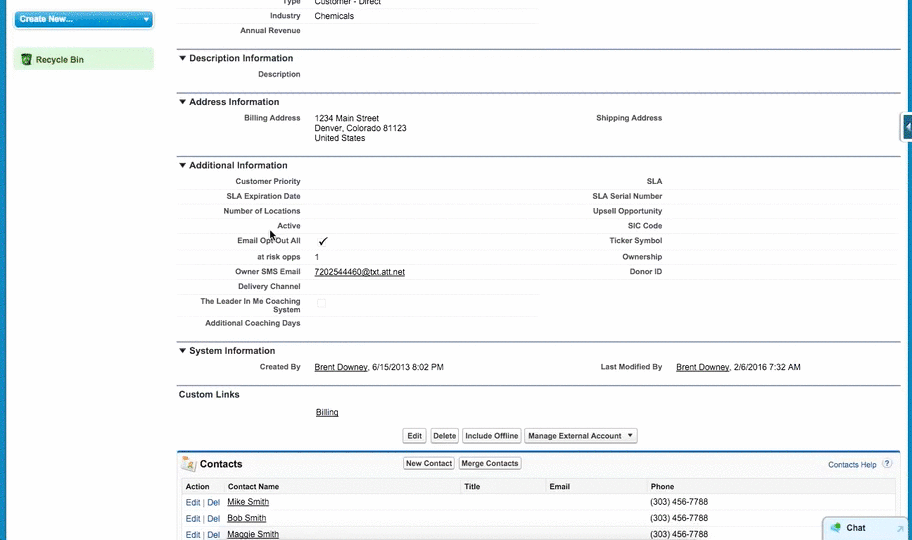 I realized that if I could capture the field labels from the layout and put them into Excel next to the new values, I could more readily indicate which fields needed to be updated, added or removed. ColumnCopy to the rescue! With a simple right-click, I had the values of the Account fields copied and pasted into Excel for review.
Object Metadata Export
Exporting Salesforce object-level metadata such as fields, field values, and data types is relatively easy, but what if you want to audit the fields and field values for a single object? Use ColumnCopy to copy the entire fields table and paste it into Salesforce!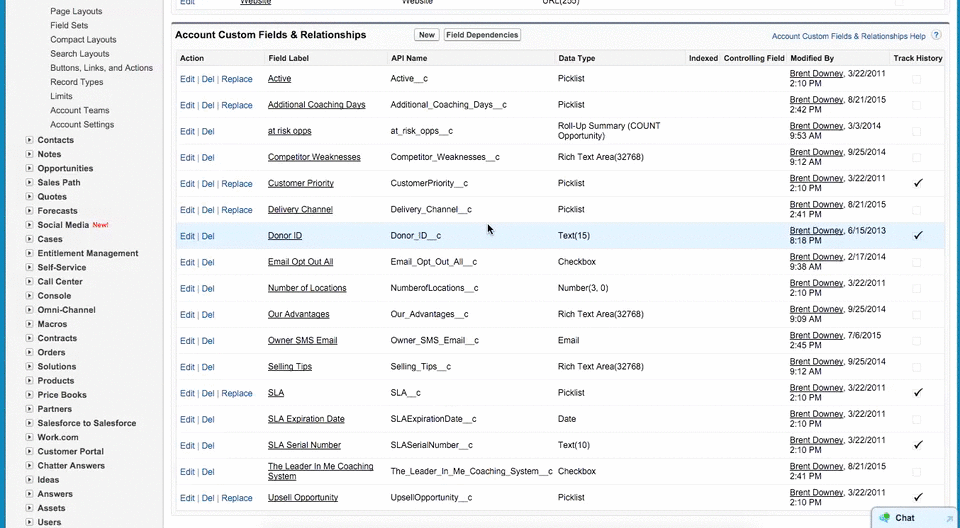 Exporting validation rules and workflow rules are nearly impossible. Using ColumnCopy, the Validation rules page values or Workflow rules can easy be copied out of Salesforce and into a Google Sheet for evaluation and note taking as part of the audit.
Falling Short
The extension is really great, but it does fall short in a few areas. The values are copied only as text so if there is a need to have an HTML version copied, try Copytables – a similar Chrome extension.
Also, it doesn't do a good job of capturing checkboxes in Setup. Notice in the last example above the Track History column values didn't copy over. A small price to pay in my opinion!
Extension Security
It's important to note that Chrome Extensions are generally created by a third party – and not all of those third parties are reputable companies. Google does not have an official security review process for extensions which means that any developer can create an extension and publish the app.
For this reason, it's important to review the app privacy policy and understand not only what information needs to be granted to the app to work, but also what the app developer plans to do with the information the app has access to. Always be aware of the extensions you're installing – not just those that are Salesforce specific.
I hope you find this tool valuable! I know I have. It's become one of the very few Chrome extensions that I use on a daily basis!