Salesforce usability is key to driving adoption and improving process flow. That's why any little tip or trick I come across is like gold! Users love it when you can streamline or enhance their experience with Salesforce.
These features may be little-known, but they pack a powerful punch on the user experience. You'll find these features just as useful as your users will.
Enjoy!
1. Convert Leads into Existing Accounts
We all know that  Leads can be converted into existing accounts, but did you know that users can choose an account that doesn't appear in the list of recommended account names? By using the lookup icon, users can select a different account than what they are presented with.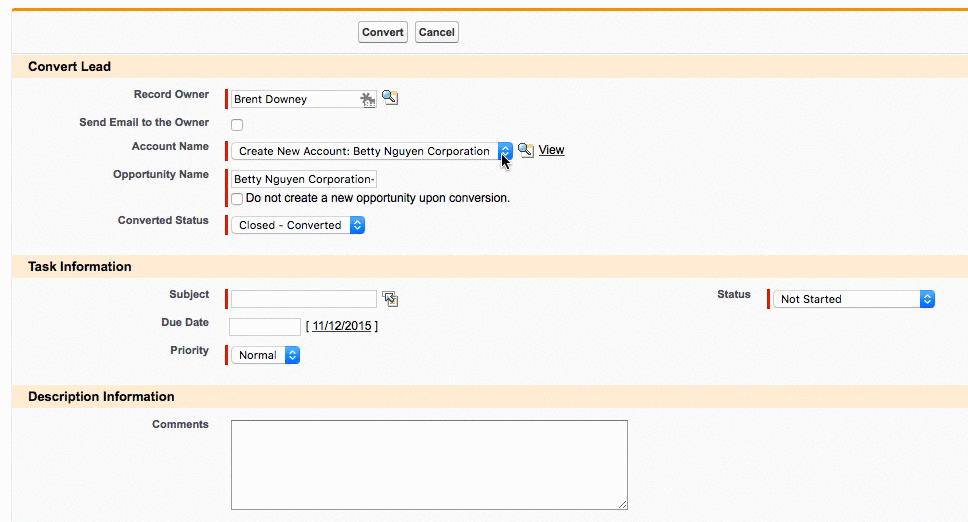 Using this functionality helps to reduce duplicate records, reduces work for the Admin and increases overall system usability. All users with the ability to convert leads have the ability to perform this action.
2. Search Field Filters
Administrators can modify an objects Search Layouts to include up to 10 specific fields that users can leverage to further pair down their search results. Search Fields come in handy when a large dataset returns and a user needs to further pair down the search results based on additional criteria.

To enable this feature, the Admin needs to click Setup | Customize | Object Name | Search Layouts | Search Field Filters. Add or remove the fields that you want to display on the search results page for that object and click Save!
3. Number Field Short Cuts
Entering in large whole numbers can be cumbersome. Personally, I tend to lose count of the zeroes I'm entering which means that number could be off as a result. Salesforce has a handy shortcut to alleviate this problem.

By entering a "k" or "m" or "b" after the number, Salesforce automatically fills in the necessary number of zeroes. In the example above, you'll notice that my number was automatically updated to reflect the correct amount when the record was saved.
This function works on all number and currency fields and is great for Salesforce users who work with high-dollar value deals on a regular basis.
4. Collapsable Record Detail Sections
Users can choose to collapse record detail sections. For longer page layouts, this is particularly helpful, especially if the section they are collapsing isn't used often. The change remains persistent so, in the example below, closing a section on the Account will show as collapsed for all accounts viewed until it's opened again.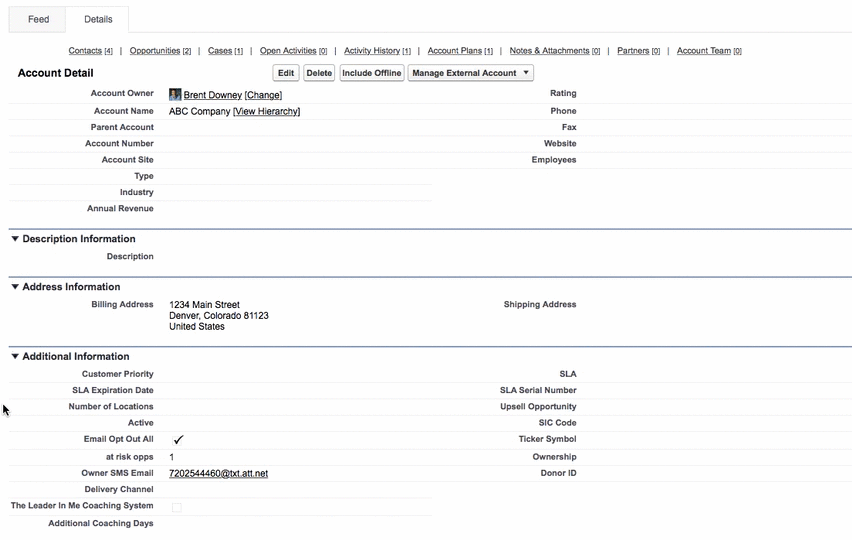 To make this available, ensure that the section can be viewed on the detail page. Make that change through the page layout editor.
5. Additional Reports Tab Columns
How often have you or one of your users gone to a report and wanted to know when it was last modified and by whom? Well, there are some additional columns that can be added to the search results page of the Reports tab that can provide some of that information!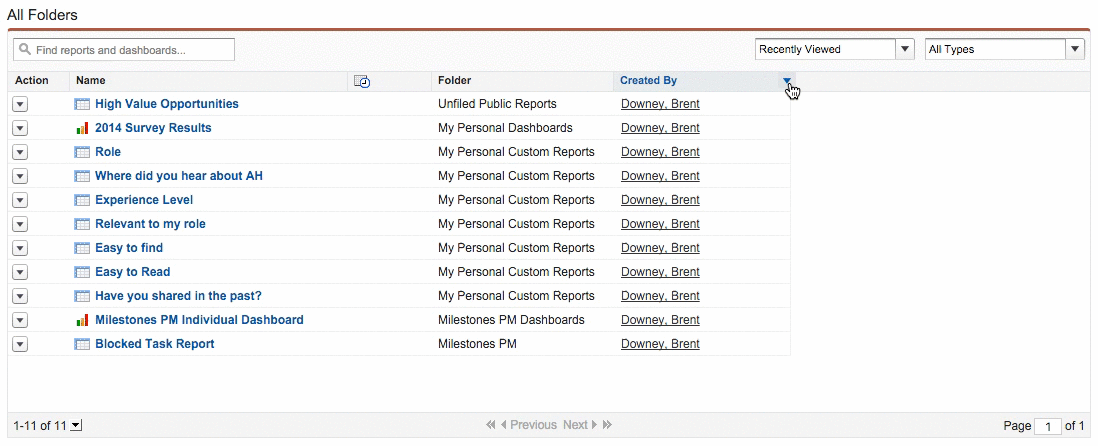 Click on any column, access the drop down arrow and choose the columns you want to add or remove! It's super easy!
Those are my five! What did you think? Are there other little-known features that you leverage in your org or teach your reps to use that didn't make this list? If so, I want to know about it! Leave a comment below!